Eastway Jiu Jitsu club are working with West Ham United FC Academy providing a Jiu Jitsu / Football Cross Training programme for the current 2012/2013 season.
This programme spans three seasons and started with an introduction programme back in March 2011.
You can watch video interviews from West Ham United FC TV on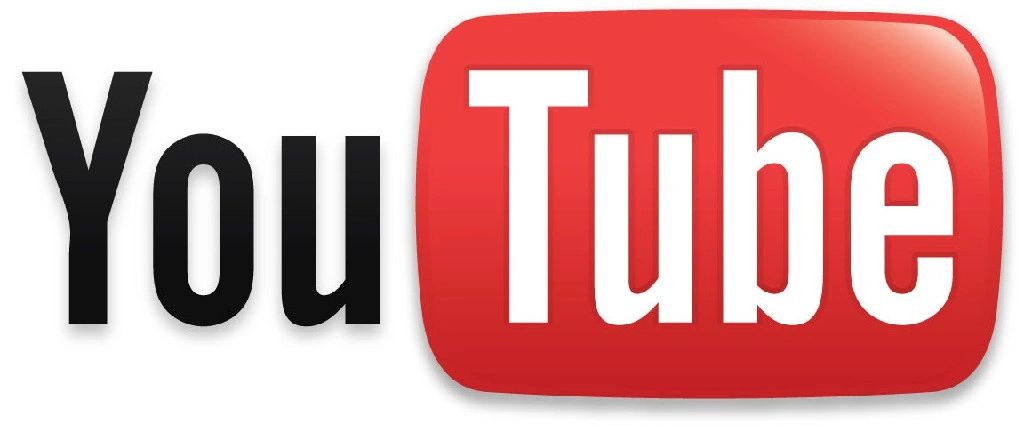 watch the latest video for 2011 - 2012 Season "Jiu Jitsu and football"
//www.youtube.com/watch?v=lXLOEKwtCKI&feature=plcp&context=C3c7a4d0UDOEgsToPDskKbhZGfdySmQyt199Dh5MnO
and "Youngsters Learn Martial Arts" with Sensei Richard King from Eastway Jiu-jitsu club
//www.youtube.com/watch?v=i_VnQqKU-qU&feature=mfu_in_order&list=UL
and "Academy Aces Do Martial Arts" with Greg De Carnys from West Ham United FC
//www.youtube.com/watch?v=JMzW3k84K9I&feature=mfu_in_order&list=UL
The following article appeared in the West Ham United Official Programme (No12 for the game against Everton on Saturday 22nd December 2012 on page 13).
The following two page article appeared in the West Ham United Official Programme (No10 for the game against Bristol City on Tuesday 01st November 2011).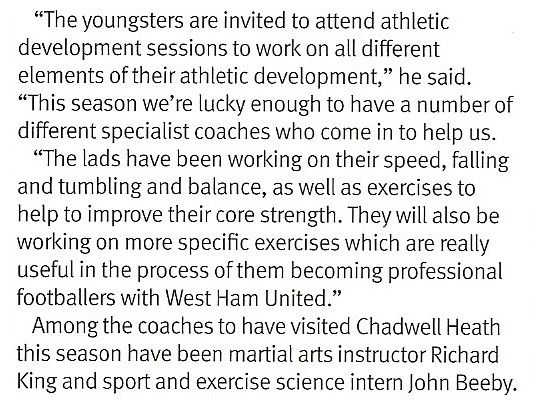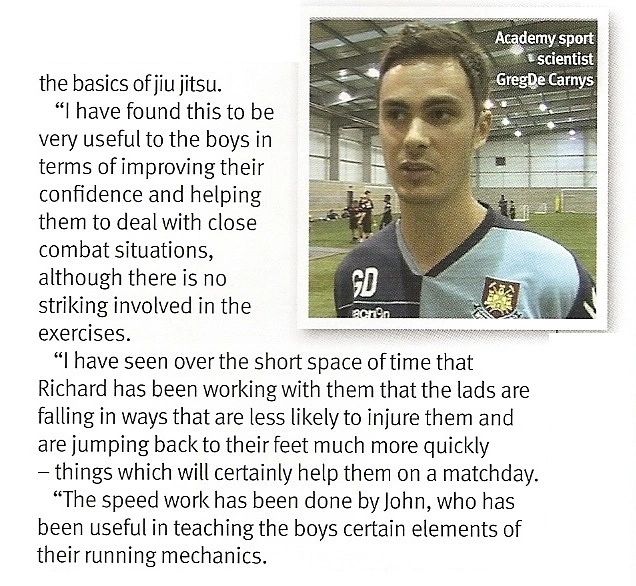 You can read more about Eastway's cross training programme on West Ham's web site at
http://www.whufc.com/articles/20110610/youngsters-learn-martial-arts_2236884_2373793
(The following are extracts from the West Ham United official programme article "YOUTH TEAM - Learning their trade".)

Led by West Ham Academy sport scientist and conditioning coach Greg de Carnys, the Hammers have enlisted the help of Eastway Jiu Jitsu club to put youngsters through their paces. 
As part of the club's voluntary athletic development sessions, de Carnys and his team are helping promising players to become fit and resilient all-round athletes.  The sessions are aimed at helping the clubs promising youngsters to develop good habits, while also making them more physically adaptable and robust and less susceptible to injury.
As part of the cross training, Eastway Jiu Jitsu club has been teaching the youngsters how to fall to the ground in ways that will minimise the chances of them being hurt, how to use their bodies to spin away from opponents and ways in which controlled aggression can help them cope with the nature of modern-day football.
West Ham's De Carnys said "The main aim of the sessions is to develop the boys as athletes as well as footballers.  In these sessions they will practice some real fundamental basic movements which become more athletic as they move through the programme.  Football is a high-contact sport and even at the younger age-groups, their bodies will be put into positions which are possibly going to injure them." 
"Football is a game where players predominantly kick with one foot and do a lot of sprinting, which produces imbalances in their movement.  These sessions help to put those imbalances right." 
"Eastway Jiu Jitsu club are teaching them elements of movement that will help them when they go out onto the football pitch, not to mention the self-confidence they get from the close contact that is so commonplace in penalty areas nowadays."
Sensei Richard King from Eastway Jiu Jitsu said "I used to play football myself and thought this might be something the kids would be interested in - teaching them how fall safely, giving them self-confidence and controlling their aggression.  All of these are part of what we do in Jiu Jitsu, but can all be related to football.
Although it's Martial Arts, it's all about self confidence and physical control - the ability to be comfortable when you are close up to people in competitive situations.
All the kids seem to be enjoying it.  We're keeping it very low-impact to start with, but as they learn more techniques they will get more physical confidence and are less likely to be intimidated by bigger players."
(To read the full article continue scrolling further down this page... )